1. Wash your net no more than 2-3 times a year.
Every time you wash your net, you reduce the efficacy of the net's insecticide.
2. Do not vigorously wash your net!
Wash it gently so that you do not tear it,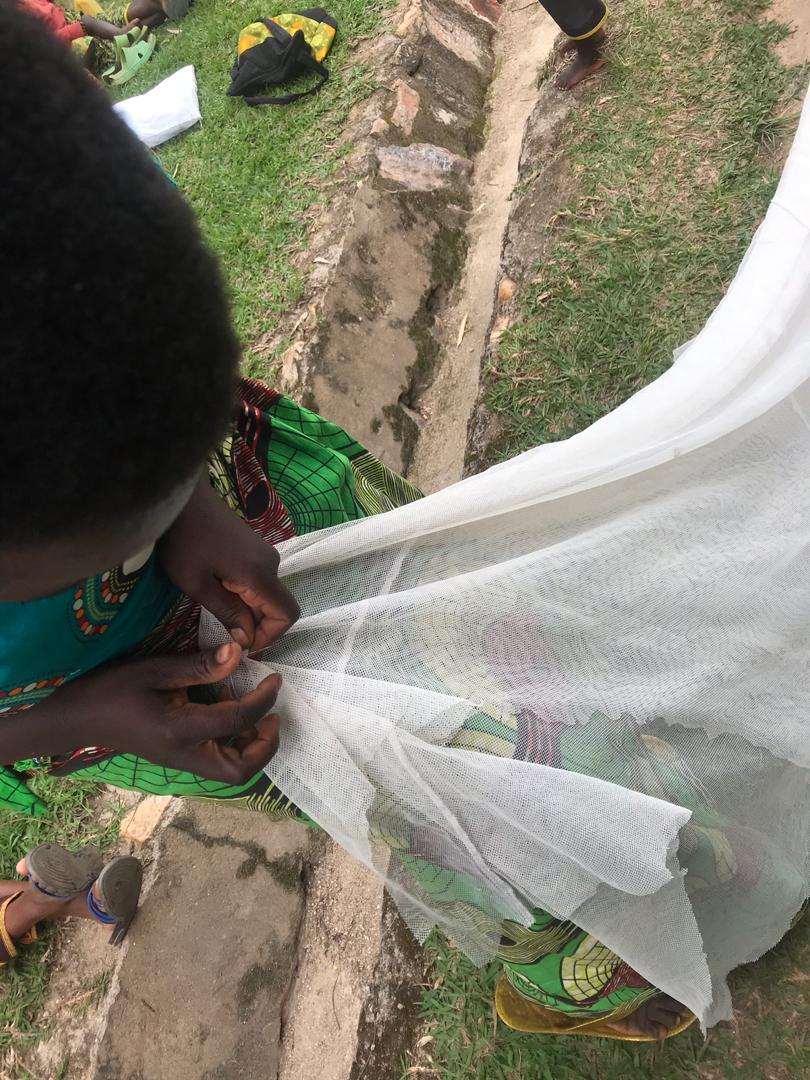 3. Repair FAST, Repair AGAIN so it LASTS
When repairing your net, use a rubber band or tie a knot to close up the hole as a quick fix, and then go back to sew it later.
Sewing a net that has ripped is most effective when using a small patch or piece of fabric to cover the hole.
4. DO NOT USE POWDER SOAP
Do not use powder soap when washing your net! Use bar soap.
5. Dry the net in the shade.
6. When hanging your net, if you don't have four nails to hang it with, use a bucket top to turn the net into a conical net.
When using your net, make sure that you tuck it in on the sides of your bed. Anopheles mosquitoes are designed to search for an opening and will travel on a downward trajectory to find this net breach when they come across the barrier.
GOOD LUCK!
PCV Niesha and her malaria prevention mamas are cheering you on!